Best Food And Wine Pairings
     Are you looking forward to pairing your favorite meal with a bottle of good quality wine, then you require to have extensive knowledge about pairing the wine and food in the correct order. In case, you fail to do so, you will spoil the whole fun. In fact, you would be spoiling the taste of the best quality wine and the best food item. The bad qualities you may introduce via pairing wine and food in an incorrect form include extra sweetness, bitterness, alcoholic properties, and non-desirable metallic flavors. You can easily adopt several foolproof methods to pair food and wine incorrect form.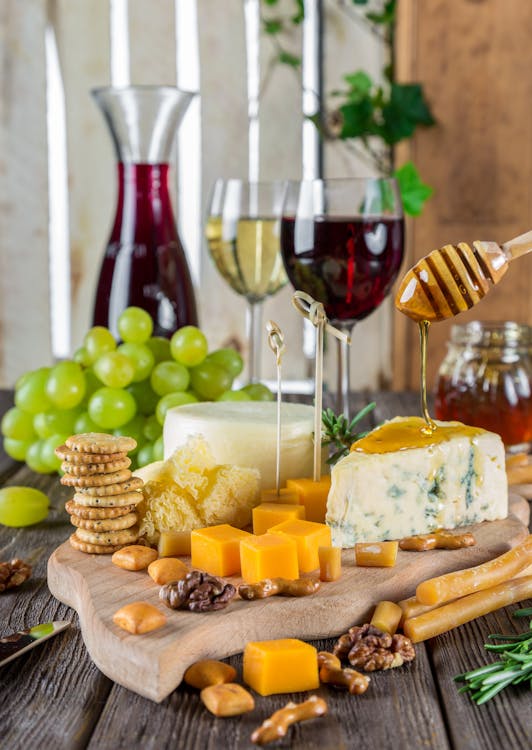 First and foremost, you should remember that the food and wine you want to pair should have similar characteristics. You should think of a porter if you want to have red wine in your lunch or dinner. The reason is that both these items have strong flavors. You should not mix and pair food and wine that consist of characteristics different from each other. Most people try to pair sweet wine with steak and end up getting undesirable results. Mixing wine and food of different characteristics will prove to be a very bad experience for you. A proper pairing will work towards providing a distinct and pleasant element to your overall wining and dining experience. Experts believe that wine with citrus tastes such as Chardonnay, Chenin Blanc or Moscato will go well with chicken laced with butter and garlic sauce.
       Certain rules need to be following before starting off to prepare new dishes for wines with high alcohol flavor. High alcohol flavored wines such as Shiraz, Grenache-Syrah-Mourvedre, Banyuls, Madeira, and Marsala should be combined with barbecued dishes such as barbecued meats. If you happen to pair your favorite wine with a light flavored dish, then chances are that wine will overpower the dish. You will end up feeling that you have been just having a glass of wine for so long.
       In case, you like wines that consist of a lot of tannins, then you should pair them with dishes rich in salt or protein content. You can also enjoy desert wine via mixing sweet wine with your favorite dessert that is sweet in a moderate amount. Do not look for sweets that have too much sugar content.  You should also trust your own instincts prior to combining foods and wines together since we have different taste buds you might find a taste that suits you. Try to figure out what you want to drink and eat. Thereafter, slip some wine and take a bite of the food you have prepared in order to figure out what will suit your taste buds. If you want to try to figure out which wine should go with what food, do not go for a wine that you don't like or food you have never tried before.
       Experimenting is good but try not to go for anything that may provide you bad taste. Best food and wine pairings result from a lot of research and experiment. Take your time as much as you can to learn a lot about wine, different types of cuisines and the results these provide when in combination. By doing that you would definitely be able to make great pairs if you make some efforts towards research work.